Ask your Members of Congress to Finalize Funding and Prioritize Head Start!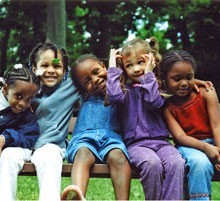 Send a message to your Members of Congress today! Ask them to finish out Fiscal Year 2017 with strong funding for Head Start!
Dear U.S. Senators and U.S. Representative:
As a constituent and proud member of the Head Start community, I urge you to support robust funding for Head Start as Congress wraps up its Fiscal Year 2017 spending bill.

Every day across America, Head Start gives our nation's vulnerable children an opportunity to succeed in school and life. It also offers parents the chance to achieve their family and professional development goals. This unique whole child and whole family approach built around a delivery system that includes local design, strong community involvement, consistent standards, ongoing monitoring, and much more has provided a lasting-impact to over 30 million children and families who have walked through Head Start's doors over the last 52 years.

As a result of Head Start, children achieve greater success in school, are less likely to become teen parents or depend on social service programs, more likely to graduate high school and attend college, are less likely to smoke, and more likely to have higher incomes as adults -- the very results taxpayers demand for their investments.

Head Start gets results! Thank you, in advance, for Congress' continued commitment to Head Start.
Sincerely, YOUR NAME AND ADDRESS